OUR AVERAGE RATING IS 4.8 OUT OF 5
LOCATIONS
Meeting your needs is our promise. Exceeding your moving and storage service expectations is our goal.
AN AGENT OF ATLAS VAN LINES
As an Agent of Atlas, InterWest Moving & Storage can help you go to new places.® We Build our reputation as the best Bozeman moving companies on service. InterWest believes we earn our reputation one customer and one move at a time. Meeting your moving and storage service needs is our promise. Exceeding your expectations is our moving company's goal.
You're moving. No matter where you wish to go, InterWest is ready to answer professionally. Our moving company serves the entire U.S. and the world from the intermountain west with warehouses centralized in Idaho, Montana, and Wyoming.
With InterWest, you get comprehensive capabilities for local and long distance moving and storage services and interstate moving and storage. Being part of Atlas Van Lines means that we are part of a global network.
This network gives us untapped resources that help us conquer any challenge. No matter where you're going or what you're moving, we will rise to the challenge while still saving you money and time. Therefore, without giving a second thought, contact our movers in Idaho Falls, Idaho, Bozeman, Salt Lake City for your storage and moving needs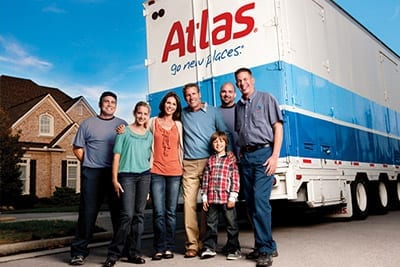 Where do you want to go?
InterWest can help you get there.
How does InterWest move you?
OUR PROCESS HELPS PEOPLE MOVE EVERY DAY.