Movers in Belgrade
Belgrade is one of the quietest towns in Montana, people move in to settle down and people move out to shake things up. No matter what direction you're going to, we will be here to help you move. Belgrade is one of our most frequent stops for people on the move and we've helped operate out of this area for years. If you are looking for the best Belgrade Storage & Movers, you need to hire InterWest.
Our Belgrade Storage and Moving Services
Home Moving – A quiet relaxing life is just a phone call away. If you want to raise your kids somewhere a little closer to nature and far away from the sweeping bustle of the city, call us today. Our movers will make the transition quick and easy, providing helpful tips and fun tidbits every mile on the way.
Business Moving – More often than not a business will have to move because the trade is so good. Several services are desperately needed in Belgrade such as locksmiths, plumbers, and landscapers. If you have a trade or small business that would work well in this small city, give us a call and our movers will be able to set you right up.
Corporate Relocation – Being just outside the airport is not bad for corporate offices. You can step off the airplane and get right to work. If you want to hire our corporate relocation services, we can show you all the ins and outs of the city so that it is as though you have been locals the entire time.
Interwest Movers in Belgrade
Interwest Movers is the proud moving company of Montana, Idaho, and Utah. If either of these service areas seems like a perfect place for you to move, we have been locals here our whole lives. We will be able to give you all of the insider information and fun facts about the towns you're moving to. Call us today for the best northwest of the Midwest,i.e., Belgrade storage and moving services.
Contact us Today
523 Business Hub Drive
Belgrade, MT 59714
Phone: (406) 587-5153.
Email: mail@iwest.com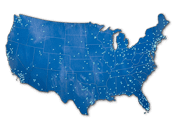 The Atlas Agency Network.
No wonder you see so many Atlas moving trucks on the road. InterWest Moving & Storage is independently owned and operated, with locations in Idaho, Montana, Wyoming, and Utah (with warehouses in Bozeman, Idaho Falls and Salt Lake City). We are part of the Atlas nationwide network of professional home movers.