Do you need Final Mile Delivery Service in the Intermountain West?
Interwest Moving provides the best final mile delivery in the Intermountain West. Our white glove transportation service is designed to fulfill your needs and make you one of our many satisfied customers. As a representative of the Atlas Van Lines, we are ready to do everything necessary to ensure we bring your goods and belongings right to your door.
Don't deal with those other guys who aren't ready to go the extra mile for you. With Interwest Moving, we are always with you until the end of the line. Don't worry about hidden fees or unforeseen complications with your move, let Interwest give you a helping hand with our white glove delivery service!
Final Mile Delivery
Final Mile Delivery will often refer to going that last mile. We will bring your belongings all the way to your door. We will deliver any of the following and more:
Appliances
Mattresses
Furniture
Office systems
Medical equipment
Electronics
Excellent Service
We provide some of the best customer services in the industry. We proudly represent Atlas Van Lines and as a result, work tirelessly to give you the best moving service we can.
Interwest Moving
Interwest Moving has been offering high-quality services for everyone in the Intermountain area for several years. In our time as a moving company, we have helped countless businesses and residents find their new home in the Idaho, Wyoming, Montana, and Utah area. If you would like to know more about our services and rates, give us a call or fill out the form today!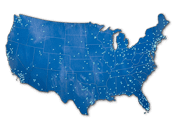 The Atlas Agency Network.
No wonder you see so many Atlas moving trucks on the road. InterWest Moving & Storage is independently owned and operated, with locations in Idaho, Montana, Wyoming, and Utah (with warehouses in Bozeman, Idaho Falls and Salt Lake City). We are part of the Atlas nationwide network of professional home movers.