Your new home is miles and miles away. But with InterWest Moving & Storage as your
long-distance mover
, your destination is closer than it seems. Whether you're moving within Idaho, to the next state or across the country, we provide efficiency, flexibility, and value.
As an agent of Atlas, we connect you with the resources of a renowned household name in moving and its quality-conscious network of long distance moving companies throughout the U.S. and Canada.

We flex for you.
You likely have your own special concerns about moving. As your long distance mover, we begin by understanding what you expect. Whether your employer is moving you, or you are moving on your own, we'll propose solutions to fit your schedule and your budget. We're here to make you comfortable. From full-service packing and loading… to do-it-yourself options… InterWest is a long distance mover that flexes for you.
Get the value you expect… every day.
As a quality-minded long distance mover since 1956, InterWest Moving & Storage has built a reputation for outstanding service. As an agent of Atlas, we commit – every day – to bring a level of quality and service that helps people go new places more easily and securely. Our customers also know us for a simple promise: A successful move EVERY time.
Choose the mover that delivers consistently.
At InterWest Moving & Storage, we provide choices to ensure you get the pricing and value you expect. You can be as "hands-on" as you like… or sit back and have us take care of everything. For a free moving quote from us, the best long-distance moving companies in Idaho Falls, Bozeman, or Salt Lake City, contact us or complete our online moving quote form.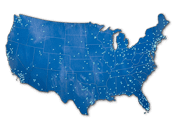 The Atlas Agency Network.
No wonder you see so many Atlas moving trucks on the road. InterWest Moving & Storage is independently owned and operated, with locations in Idaho, Montana, Wyoming, and Utah (with warehouses in Bozeman, Idaho Falls and Salt Lake City). We are part of the Atlas nationwide network of professional home movers. What wait? Give us a call if you need professional services for moving & storage in Belgrade.