Residential Moving Services Since 1956!
It's time to call the home movers. What's your best move?
Customers have trusted the packers and movers at InterWest Moving & Storage since 1956 (formally Gellings Moving & Storage in Idaho and Lux Transfer & Storage in Bozeman MT) to make moving as easy as possible. We know every family is different. So we offer a choice of residential moving services with solutions for every family. From A to Z, count on InterWest for anything you may need to make a successful move home.
Moving tips
There's plenty to do before the moving trucks arrive. Preparation is key to your successful move. From moving plants to moving pets… from holding a moving sale to turning utilities on or off… we offer clear, practical advice to help you get ready. Check out these free "Atlas How-To Move Guides" for valuable moving tips.
We lift the stress, too.
It's not unusual to feel anxious when you move. With InterWest Moving & Storage, you get experienced people to help you. We bring the technology, equipment, and know-how to make moving easier for you. Which is why thousands of families have entrusted our packers and movers to take them home. You can too. Simply start with a free moving quote from our home movers. Or contact us today and let us answer your questions. We're here to help at our Idaho Falls, Bozeman, and Salt Lake City locations!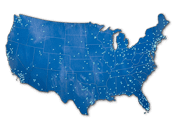 The Atlas Agency Network.
No wonder you see so many Atlas moving trucks on the road. InterWest Moving & Storage is independently owned and operated, with locations in Idaho, Montana, Wyoming, and Utah (with warehouses in Bozeman, Idaho Falls and Salt Lake City). We are part of the Atlas nationwide network of professional home movers. What wait? Give us a call if you need professional services for moving & storage in Belgrade.