High Value, High Expectations
For years, InterWest Logistics has provided logistics, solutions, and services. Whether it`s white glove home delivery, warehousing or distribution, asset recovery, warranty exchange, retail, business, or ecommerce solutions; logistics pertaining to hospitality, healthcare, restaurant, or government, InterWest can meet all your logistics needs. Regardless of product type, size, weight, or destination; let us get it done. Find out why so many Global companies trust us for a higher standard of service. So relax and let InterWest deliver the goods.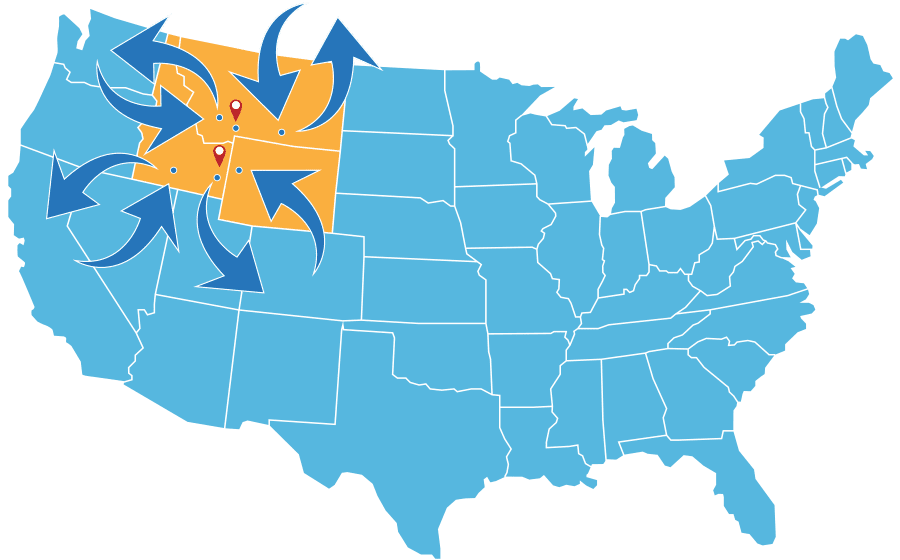 Professional White Glove Installation
After your design team has worked to ensure the successful execution of every furnishing detail, InterWest Design Logistics is the last handshake that completes the job. We take full responsibility for even the most complicated installations, using your precise floor plans to position each furnishing in its place, per your specifications. Our highly trained and experienced professionals have years of expertise in handling and installing:
Fine Art
Exclusive Furnishings
Oversized Furniture
Sculptures
Custom Crafted Furniture
Valuable Antiques
Delicate Fabrics & Finishes
Get answers.
If you ever need any help please be sure to give us a call. We move to anywhere in the United states, and we are located in Idaho, Montana, Wyoming and Utah and have warehouses in Idaho Falls, Bozeman, and Salt Lake City. We're here to help.
Receiving
Design Logistics will receive and thoroughly inspect each item notating any quality issues clearly on the bill of lading. Once inspected items are wrapped properly, and each item is entered into our inventory tracking system.
Storage
Design Logistics offers short and long term storage solutions in over 200,000 sq ft of heated facilities located in Belgrade, Montana and Idaho Falls, Idaho. Our Idaho Falls, Belgrade, & Bozeman MT storage warehouses have security systems, fire sprinklers, controlled access and have 24-hour exterior & interior video surveillance.
Delivery
Our skilled and specialized crews are fully trained in the handling of your furniture, art, and unusual items. We strive to hire only the most competent and skilled drivers and installers. It is our goal to assure that your valuable items are secure which is why we do extensive background checks on all employees.
Installation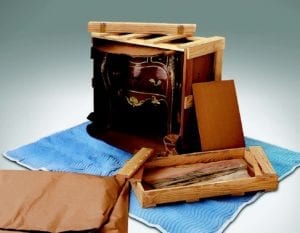 Design Logistics caters primarily to interior designers, retailers, and the owners of fine homes. Our installations are completed quickly, accurately, as promised, when promised. Because we take the time to understand each client`s vision and preferences, longstanding clients save even more time because we know what they like – and deliver it!
Hanging
We have an extensive knowledge of hanging. We employ highly qualified installation technicians who can hang the most intricate items with confidence. We have mastered hanging a variety of items including tapestries, taxidermy, chandeliers, draperies, and fine art.
Crafting
Design Logistics offers a full range of custom crating services designed to provide maximum protection for your valued items. We can custom
build specialty crates to meet your needs and to provide the maximum amount of protection for your valuable furniture.
Inventory Management
Design Logistics deploys state-of-the-art inventory management systems. With the Windfall asset management system pieces are individually identified, bar-coded, scanned, and tracked from receipt to final delivery.
Interwest
InterWest is an award winning agent for Atlas Van Lines. InterWest Design Logistics specializes in providing personalized trusted service solutions for interior designer`s logistical needs We have many years of training and experience which enable us to guarantee that our client's needs will be met in a clean, efficient and prompt way. Our administration department is available for any questions or concerns that you may have, and our friendly transport/install teams handle all deliveries with the utmost care.InterWest Design Logistics is trusted to be a problem solver. We save our customers time and money, completing installations when they want, where they want, the way they want.