Storage Services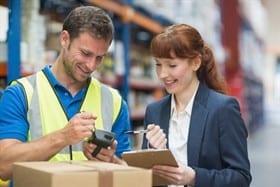 With over 200,000 square feet of warehouse storage space for household goods, InterWest Moving & Storage can provide you the storage services you need. Our storage locations in Idaho Falls, ID and near Bozeman, MT is secure, climate controlled, sprinkler equipped, and video monitored for the protection of you and your belongings.
Idaho Falls & Bozeman Storage Services Include:
• Full-Service Storage
• Permanent Storage
• Storage in Transit (Temporary Storage)
• Self Storage (Idaho Falls Location)
• Military Storage (Idaho Falls Location)
• Special Products Storage (Over 100,000 Square Feet)
• Indoor Climate-Controlled Storage
Wherever You're Moving, InterWest & Atlas Can Provide Secure Storage
Through the resources of our Bozeman and Idaho Falls locations, and those of the Atlas Van Lines Agent network, storage is available in locations across the United States and Canada. Your possessions can be securely stored and delivered on your time frame.
For more information on our storage and warehousing options, contact us at our Bozeman or Idaho Falls location today!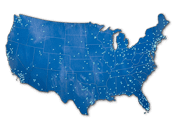 The Atlas Agency Network.
No wonder you see so many Atlas moving trucks on the road. InterWest Moving & Storage is independently owned and operated, with locations in Idaho, Montana, and Wyoming (with warehouses in Idaho Falls and Bozeman). We are part of the Atlas nationwide network of professional home movers.