Corporate Relocation Movers
At InterWest Moving & Storage, we provide domestic and international relocation services that support your dedication to employees. As an agency of Atlas, we bring your employees the reassurance of a household name in moving.
Among relocation moving specialists, Atlas and InterWest stand out for successful employee transitions. This special expertise has earned Atlas a reputation as "the corporate mover." A commitment to help people go new places more easily and securely has made Atlas one of the best known and most trusted names in moving. We support this commitment with our own promise: A successful move EVERY time.
As a specialist in corporate relocation services, your Idaho based moving company understands the importance of meeting employee expectations and the following policy. We support your efforts to attract and retain people with sensitivity to each individual's unique needs. As your partner, we know relocation services are a benefit, one of many ways you keep transferees enthusiastic and productive. You can trust our experience and proven know-how to ensure your employees feel valued within your policy guidelines.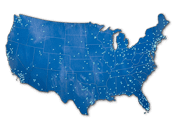 The Atlas Agency Network
Quality You Can Count On
With InterWest as your corporate relocation company, you get a partner committed to quality. This ensures consistency in our van line's processes and continuous improvement in service efficiency for you. Few relocation companies offer this assurance. We do, because we are dedicated to your satisfaction. Customers of our corporate relocation services know us for our quality commitment.
Technology to help you work.
In addition to customized personal attention, our corporate relocation services bring tools to make your job easier. Atlas continually invests in our technology to make it the best fit for your corporate program.
For example, our Atlas Shipment Tracking provides you and your employees secure access to shipment information updated daily. Simply query the system to get a current status report.
Where "the rubber meets the road," InterWest Moving & Storage is proud to bring the finest in transportation to corporate relocation services. Our world-class Atlas fleet is equipped for tracking and efficient mobile communication. We keep a strong link between van operators, operations personnel, and you, all from our locations in Idaho and Montana. We know that efficient communication makes for an efficient relocation.

Your firm has policies, just as families have different expectations. InterWest brings flexibility in corporate relocation services to satisfy your policy and make your employee families feel valued.
Since 1968, Atlas has annually surveyed corporate relocation professionals to better answer their policies and understand trends that shape the industry.
The industry recognizes Atlas quality; most recently our van lines operations earned the coveted "Quest for Quality" award based on the recommendations of professional buyers of van lines services.

Technology is key to efficiency and our Atlas systems have earned recognition from the IT industry for innovation. We are proud to be among the InfoWeek 500, a "who's who" among corporate users of technology.

If you have any questions or would like to speak with one of our moving specialists please call us.
Montana Movers
523 Business Hub Drive, Belgrade, MT 59714
Idaho Movers
1765 N. Yellowstone Hwy, Idaho Falls, ID 83401
Bozeman Admin Office
211 Haggerty Lane, Bozeman, MT 59715