Movers in Billings MT
Billings is one of the biggest places in Montana. Whether you are moving to or from there, it's important to hire the best. With InterWest moving, we've been helping people move in and out of Billings for years. Billings is one of our top areas because it is home to one of our most prominent warehouses. Our warehousing services help make your move as smooth as possible due to the usage of storage space and the deployment of our trucks from nearby!
Our Moving Services
Home Movers – We provide the best home moving services in Montana. If you are wanting to make sure that your belongings are adequately taken care of and properly escorted without even lifting a finger, call us today!
Corporate Relocation – When you are moving central offices for your corporation, you want to know that the materials are treated with respect and that your workers do not have to receive overtime. What better way of doing any of this than by hiring us and our corporate relocation services?
Business Movers – Small businesses do not become large by staying in small towns. One of the best things you can do is move yourself to a big city and fight for a bigger piece of the pie. If you want to move your belongings with style, then call Interwest and our Billings Movers.
Interwest Movers in Billings
Interwest has been serving Montana, Wyoming, Idaho, and Utah for many years. Each of the places we move to leaves an impact on us, and we feel like we are home whenever we move. If you want to get the inside scoop on the coolest places in town, make sure to ask us when we are helping you move to your new home, business, or corporate outlet!
Contact us Today
523 Business Hub Drive
Belgrade, MT 59714
Phone: (406) 587-5153.
Email: mail@iwest.com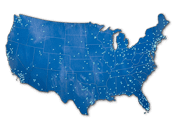 The Atlas Agency Network.
No wonder you see so many Atlas moving trucks on the road. InterWest Moving & Storage is independently owned and operated, with locations in Idaho, Montana, Wyoming, and Utah (with warehouses in Bozeman, Idaho Falls and Salt Lake City). We are part of the Atlas nationwide network of professional home movers.