One of the most frequent questions we get is for people inquiring about our packing service. "What's the difference between the moving service and the packing service?" While it's a relatively simple question to answer, it's also deceptively easy to misunderstand.
To fully answer it, we need to break down what each service does and clarify how these two services fit into the stable of InterWest Moving & Storage's services.
What Does a Packing Service Do?
A packing service is responsible for packing your belongings for a move. The Packers will use their experience and knowledge of boxes to pack your items optimally. A packing service often comes with an unpacking service, but that is not a given.
The packing service is great for people who want to move but don't want to go through the nitty gritty of organizing everything and stowing them all together.
What Movers Do
Movers are responsible for picking up the packed belongings and moving them from point A to point B. They are usually fit and capable of moving any variety of things and working quickly and closely with the truck drivers. Moving services are the most common service we receive calls for.
The moving service is ideal for anyone who doesn't want to hurt themselves moving or have too many belongings to move.
What's the Difference?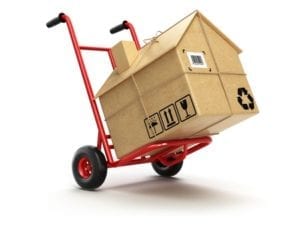 When people call about our packing services, we assume they don't want us to move their belongings. When they call about our moving services, we assume they want to include our packing services, and we inquire about that.
While our team consists of people who do both, often our workers are split based on who can better pack and who can better move the belongings. Often a packer will move things and vice versa, but for the sake of managing energy expended, we usually isolate these services.
InterWest Moving & Storage
If you would like to know more about the process of moving, give us a call today! Interwest has been providing our elite services in the Intermountain West for several years!