As we grow, and time passes us by we will most likely find ourselves taking part in moving to a new home. It is only natural, whether you are moving out of your parent's house, moving in with a partner, or finding a more significant place to live due to you starting a family. These many kinds of moves being the case, however, does not make you a professional mover, and therefore do not have the same no how and experience needed to make sure that the move goes off without a hitch. With you being characterized as somewhat of a novice means that many problems can occur because of your lack of experience in moving.
5 Dangers of Moving on Your Own
Lack of Experience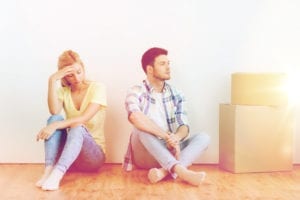 Having a moving involved in your move means that you will be able to rely on those whose business is moving. This being the case means that the movers will know everything when it comes to moving; they will do all of the furniture wrapping, packing, loading/unloading and all that needs to be done.
Management of Time
When you attempt to move alone you can take a lot longer than expected, so hire professional movers and turn long hours into minutes.
Items getting lost
Professionals sort, and correctly label all boxes to ensure for a quicker, more comfortable, and more reliable end to the move.
Increased Stress and Anxiety
Moving is difficult, time-consuming, and all around can be a massive pain in the neck. These issues will lead someone who is inexperienced to the act of moving to stress and worry about it. Movers work like a well-oiled machine, ensuring no one is doing more than any other.
Safety
Moving large and bulky items can be incredibly dangerous. Getting past the potential injuries one could suffer from merely losing grip of an object and having it fall on your foot, but the act of lifting can be dangerous. Movers have the know-how and the equipment needed to make sure no one gets injured during the move.
Interwest Moving
With Interwest Moving, it is always the best time to move. Our experienced moving consultation and our top-of-the-line trucks help provide a moving service that is unique and efficient no matter what the condition of the move is in. If you are ready to sit back and relax while we move your stuff for you, give us a call!