Kids Going to College?
Parents, as much as possible, want to keep their families intact. But there are circumstances that necessitate separation such as your kids moving for college. The entire process is emotionally and physically tiring. Here are practical tips to get through this phase:
Survey the Location
Scouting the area where your kids will transfer helps narrow down the list of things to transport. Perhaps the college already provides study tables in the library and elsewhere, so there's no need to bring a desk. Or it could be that the apartment is empty, hence you need to bring a full size or queen size bed, table, and many other items for the dorm or apartment. If budget allows purchasing of new fixtures and other supplies, then survey the nearby stores like IKEA in advance for convenient shopping.
Proper Scheduling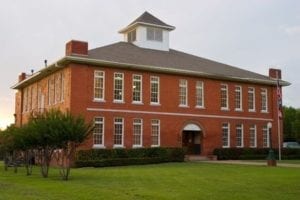 Prepare a task list and be realistic when preparing their schedule. Give enough time for possible delays and setbacks. For example, do the packing 2 weeks early and travel a week before classes start. This allows your kids to fix their room and get ready for school.
Hire a Mover
The packing and itemizing may be manageable, but the transporting of items may be difficult. This holds true especially when you're busy with work or when your family car is small. It's convenient to hire a mover, than it is to move yourself. At the very least, you won't be exhausted with loading and unloading of packages. Our hired men can even help carry and arrange bulkier items into your kids' place. You can sit back and relax all throughout the trip and spend more time conversing with your kids inside a spacious vehicle. Or you can sleep like a champ and rest and let us do the work. One of our seasoned drivers also knows shortcuts, so you arrive at your destination earlier. Overall, our highly reviewed moving service translates to less physical and mental stress on your part.
Stay for a Day or Two
It's best to stay for a while to help your kids ready the place. There may also be school papers need to be signed by a parent. Spend a little more time with your kids, after all, they have the whole year for themselves.
Call Them Sparingly
Parents have to get accustomed to less frequent calls with the kids. This is not to cut the communication, but to give the kids space to mature. A conversation once a day or once a week over the phone or through Skype will do. But be flexible and understanding. The kids are living a hectic school schedule also. They may not be available on some days.
While the process is tiring, these tips can help you and your kids move and adjust smoothly. It's only the first few months that are difficult; you'll eventually get used to the distance.