Do you have the best Moving Equipment?
Moving companies are not just about the offering of packing and unpacking services. It involves many things that are necessary to make a moving service provider credible and reliable. One crucial factor in the effective and efficient delivery of moving services is the use of great equipment, which also includes nice trucks.
The Reasons Why Having Great Equipment Is Important
For Moving Companies
Faster Packing and Unpacking of Items
Packing of items such as a home or office furniture, tools and equipment, and other items that the client wants to relocate is the most time-consuming task when moving from one place to another. There has to be the careful handling of things to avoid damages and injuries to the employees or people inside the house or office. There must also be procedures for the use of new blankets to wrap the furniture, to avoid minor scratches.
On Time Delivery
A moving company must be able to deliver the items to be relocated in the set schedule. There has to be a particular date and time that the client can expect the arrival of items. However, not all moving companies can do this.
A professional staff or mover understands that an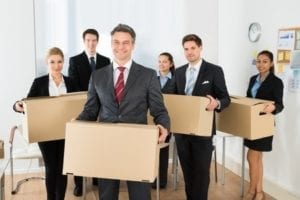 y client will expect the arrival of the items at a particular time and date. Thus, the mover and other employees will do everything to make sure that they deliver according to the agreement. This will benefit both the company and the client.
Set-Up and Installation of Items
A moving company doesn't look professional by simply having movers in their best uniforms. Though it provides an idea of how the company performs, a moving company is also professional when it can offer the moving service of setting up and installing equipment.