Take Note of the Layout of Your New Home
Since many seniors are moving for their retirement, often they are downsizing to better enjoy their retirement. It is a good idea to take some pictures of your new home or a blueprint of the layout so you have a better idea of what to keep and what to give away when you begin your packing. Keep the reference so you know exactly how you will be reshaping your home when you arrive. It is also a good idea to give this to the movers so they know what you have in mind and be of a better service to you. Our movers at Interwest Movers provide senior moving services and understand the kind of help our senior needs as they transition to their new home.
Seniors – Start Planning Early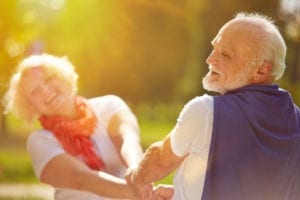 For every move, it is necessary to plan early for the move. The more prepare a move plan is, the easier the day will go for everyone involved involving the senior and their families. This also gives a chance for you mover to better understand your needs. Preparing early also provides the benefit to go through areas in the house that tend to collect a lot of items such as the attic, basement or the laundry room, the areas where people tend to leave stuff and forget about it. If you wait too late, those rooms will end up being an absolute headache. To make the best of a senior relocation, preparation is key for a stress-free day.
Throw a Packing Day Party
Invite family and friends over and throw a get together while they help you pack. More hands will make the day go by much faster and will avoid the feeling of being overwhelmed. While you are there you can give away items you will not need any longer. You can also pick which items you wish to store and sell to have a little cash money on hand while you move.