When you are prepared to hire a moving service, there are a few things that you will need to do. After all, you are consulting with a trade to help you with your move. Many things in your home or business will ultimately need clear cut responsibilities drawn for either the mover or the customer. While these are best explained in your meeting, if you ever want to make the most of your time you can just read this blog on how to prepare for your moving service!
The Checklist
The first thing you need to do is itemize your belongings and create a checklist for it. You need to determine what is the most valuable and how you want to entrust the move of your belongings by someone else. While we are professionals and will ensure a safe move, accidents can happen, and the best way to ensure that your precious items are properly handled is to do it yourself. We recommend personally managing jewelry, sensitive clothing, and photo albums yourself.
When this is determined, you need to go ahead and itemize the specialty items. These are anything from pianos to modern art paintings because they will need to be stated in your meeting. Aside from that, you will also need to note as to whether or not there are stairs, oblong stepping areas or anything that can be a hazard for people making heavy foot traffic in unfamiliar areas.
Once you have your checklist, you will bring that to the meeting.
The Meeting
The meeting with your moving service will ultimately decide what services you will be purchasing from them. While most moving services at the basest revolve around moving objects, you may want to limit or expand the fullness of our moving service. If you want us just to move the big stuff, this will be stated in the meeting while additional services such as comprehensive packing and box provisions will increase the price of your se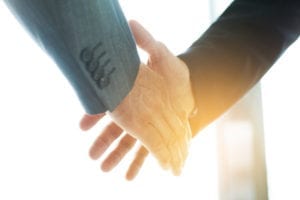 rvice to your requests.
Interwest Moving
With Interwest Moving Service, you are always receiving the best move possible. We are expertly trained and have years of experience in helping people move. Atop this, we are also incredibly thorough with our records and requests to ensure that we can provide the most thoroughly thought out moving service for you!