Relocation can be difficult and quite challenging regardless of the size and quantity of your belongings. It does not matter where you are going or how far it is, moving is quite a hassle task, but you need not to worry as long as Interwest Moving is in Jackson Hole, Wyoming. When our professional and trained agents plan your move, we make sure the process will go as smoothly as possible. We are licensed for your protection and peace of mind. Give us a call, and we will discuss your specific moving needs.
Services We Offer
Packing
The big and challenging part of your moving process is packing your belongings. It takes time, effort and planning, so don't stress out! Our agents and movers are fully trained to protect your belongings efficiently and move them to a new destination from Jackson Hole, Wyoming. You can count on us for safe disassemble, packing, storing, and wrapping for any size belongings.
Storage
Interwest Moving offers you safe, secure, air-conditioned, and climate-controlled storage facilities. Our storage units are available for rent where you can store your private or business items on a short or long-term basis depending on your needs.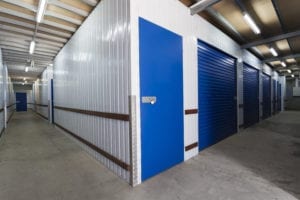 You can sit back and relax knowing your items are safe and secure in our storage units. We also have climate controlled storage units for your sensitive and delicate items which are the perfect fit to store your belongings for days and even months, if needed.
Residential Moving
We offer high-quality and professional residential relocation services year-round. Packing up all your stuff and moving from one home to another or state can be stressful and challenging, but our team is trained and prepared to take on every challenge. We work with you and your family to make sure everything goes smoothly and efficiently.
Interwest Moving
For many years, we have been known to offer high-quality, top-notch moving services to the customers of Jackson Hole, Wyoming who want to run locally or internationally. Our services include residential, long-distance, commercial, international, and specialty moving including shipping, storage, etc. If you have any questions about our services, please give us a call. We will be happy to discuss all the details with you.