Moving can be exciting, though also a somewhat stressful endeavor to undertake. That said, different times of the year present different issues that have to be faced to make your move successful. These issues are made quite apparent when it comes to surviving your move during the summer months. Here are some moving tips to help you make it through your summer move.
5 Tips to Make It Through Your Summer Move
Dress Appropriately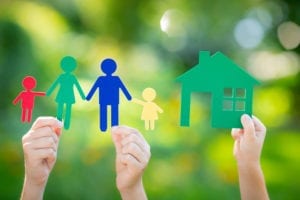 What you wear will either aid or hinder your ability to complete your move safely and comfortably. Avoid heavy clothes, and instead, choose outfits that are lightweight and comfortable. Also, make sure you have plenty of sunscreens to protect yourself from potential sunburns.
Stay Hydrated
When it comes to physical exertion in the summer months, you will find yourself battling the effects of dehydration. You need to make sure that you are drinking enough water, and that you are taking breaks, not doing so will lead to you overexerting yourself and potential heatstroke.
Keep it Air Conditioned
To help counteract the effects of the summer heat, make sure you are using ample air conditioning. This will help keep you in good spirits and keep your body temperature in reasonable levels.
Keep to the Middle
Moving in the middle of the month will help you avoid contending with the busy streets that will undoubtedly be present during the summer. This idea can be utilized for when during the week you plan on moving as well, seeing as a Wednesday afternoon is not as busy as a Saturday.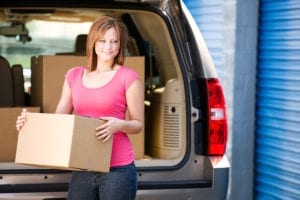 Be Careful What You Pack
If it is a sweltering day, you may want to reconsider what you pack. This is because particular items, such as candles, plastic pieces, and aerosol sprays, can react negatively to sitting in a hot moving truck.
InterWest Moving and Storage
InterWest Moving and Storage will always keep the customers best interest in mind as well as our employees. It's incredibly important to our company that everyone's safety is accounted for from start to finish. Therefore, we want every customer to feel like family from the moment they pick up the phone, so we want to offer fantastic tips for everything involving moving and storing.