Are you moving this Year?
Check out this list of tips if you are moving this year!
Get the right Moving.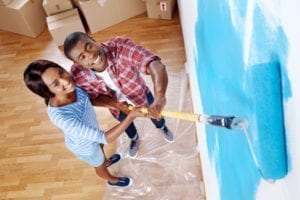 You will need sturdy boxes, packing tapes, bubble wrap and perhaps packing peanuts. You can purchase these from your local moving company such as Interwest Moving. We also help with packing if you think that you might not have the time or manpower to pack all of your property.
The earlier you start, the easier it is.
Start one room at a time. That can help reduce your stress as well. Label each box as descriptively as possible as well as its destination. This will make unpacking go so much faster.
Do overstuff the boxes too much that it is too heavy to move around.
When you are using your tape, do not apply it on any surface that is polished or painted. When you pull the tape off, you risk ruining the surface.
For fragile items, cushion them well in the box. Keep fragile items in small boxes and if it possible, double box it.
Prepare the first night and day in your home.
In a large clear bin, (so it's easy to identify.) pack your nightgown, toothbrush, hairbrush, soap to bathe and other things you and your family will need the first night and day. You wouldn't want to search through 100 boxes just to find your toothbrush or soap to bathe that night. Also, include sheets and blankets for the first night you go to sleep.
Interwest Moving
With Interwest Moving, it is always the best time to move. Our experienced moving consultation and our top-of-the-line trucks help provide a moving service that is unique and efficient no matter what the condition of the move is in. If you are ready to sit back and relax while we move your stuff for you, give us a call!