Pocatello Idaho Movers
Pocatello is home to thousands of Americans. Residents from there hope to move elsewhere and start their lives anew, others would like to move their and begin a new chapter in their lives. At InterWest moving, we provide the best moving services, whether it be to or from Pocatello, we help move to anywhere in the United States.
Our Moving Services
Moving your family – We offer the best home moving services in Idaho, Wyoming, and Montana. If you want to move your family to Pocatello Idaho, we know that area better than anyone. Our movers Idaho Falls will help pack and escort your belongings for you and inform you of the local attractions along the way. By the time you are moved in, it will feel like you have been there for years.
Moving your Business – Moving your business is sometimes the most economical decision for being successful. If you are moving your family and want to open up shop as well, we offer our business moving services to Pocatello. We can help find competitive locations or laid back areas for your shop.
Corporate Relocation – Corporate offices are always trying to find small locations to open up extended shops. If you are looking to move from other locations in Wyoming to Jackson, let us know, and we will gladly provide our corporate services.
Interwest: the Pocatello Movers
Interwest is a homegrown moving the company. We are based in Idaho, and we love our state. We support it every day with our moves and our excellent customer service. If you ever need a mover in Idaho or Pocatello movers individually, make sure to give us a call today. We work hard, and we always deliver the best service.
Contact us Today
1765 N. Yellowstone Hwy.
Idaho Falls, ID 83401
Mailing Address:
P.O. Box 50397
Idaho Falls, ID 83405
Phone: (208) 523-8989
Fax: (208) 523-9726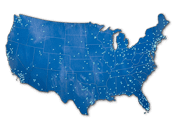 The Atlas Agency Network.
No wonder you see so many Atlas moving trucks on the road. InterWest Moving & Storage is independently owned and operated, with locations in Idaho, Montana, Wyoming, and Utah (with warehouses in Bozeman, Idaho Falls and Salt Lake City). We are part of the Atlas nationwide network of professional home movers.