What are Specialty Moving Services?
Specialty moving is any moving process that is abnormal from the typical moving services we would offer. These are moves involving products and or services that would require surcharge either due to inherent risk to either the product or the movers themselves.
Because of this, we have created this blog that will itemize the types of specialty moves, why there are inherently risky and what we do to ensure the move is taken out appropriately.
Safe Moving Companies
Safe Moving is when we are charged with escorting a safe from one place to the other.
Why it's Risky – safes are risky for both your belongings and our movers. Safes are bulky and heavy, and thus they could potentially do harm to one of our movers. Additionally, depending on the contents of the safe, it has a high potential for damage to personal property. Which is a risk we must also assess for?
What do we do to make it safe – Our primary way of moving safes depends on the size. We typically employ a three person system involving two movers and a dolly operator. We wrap it up in protective garments such as blankets and towels and make efforts to utilize the smallest amount of error during our moving process.
Hot Tub Moving Service
Hot Tub Moving is when we disconnect and move your hot tub for your to a new location. However, we are not responsible for installing a hot tub, merely relocating to the new location.
Why it's Risky – This is very risky for our movers. For the most part, the hot tub will be well wrapped and easy to ensure no bumps happen to it. However, the hot tub is very bulky and heavy. This adds a lot of strain to the movers.
What we do to make it safe – Our Hot tub moving service can be a little tricky, luckily, what we do is incorporate our movers into utilizing back belts and levies. This equalizes the weight distribution between our movers at all time. Additionally we zip tie and duct tape the wires and hoses to ensure there are no hazards on the move.
Piano Movers
Pianos are some of the most common specialty moves on the market. With that in mind, it is still innately difficult because of their oblong shapes and heavy size.
Why it's Risky – It's risky because pianos are very heavy. While some have rollers that make the job a little bit easier, the are still bulky and large objects that can injure people.
What we do to make it safe – Besides wrapping and covering the angles to ensure no damage is done to the pianos. WE always use coordination, eye contact, and clear communication to move pianos. It's all about managing breaks and reasonable expectations with moving processes.
Arts and Antique Moving
Arts and Antiques are risky and require an extra bit of effort but 90% of the time they are not remotely dangerous to our movers. These are all about risk mitigation and ensuring the move is as successful as possible.
Why it's Risky – Art means something to people and antiques are old for a reason. When our movers are responsible for moving any of these, it completely slows down the process of the move to ensure no unnecessarily risky moves happen.
What we do to make it safe – Extensively wrapping our belongings is the biggest step we take to ensure the move is done easily. From there it's about isolation and protection. Art will never be put next to things that can potentially damage them because the risk is too high.
Storage Moving
Storage moving is probably the least risky process on this list. This is when someone wants to begin the moving process, but the house isn't available. So they will move their belongings to storage to access them later. These can be anything from clutter to valuable objects.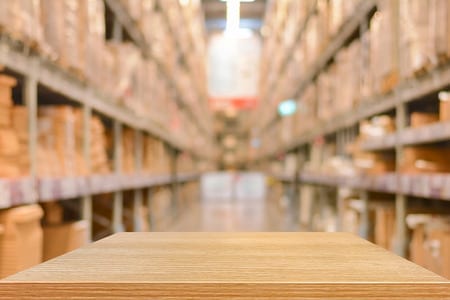 Why it's Risky – The risk here is that there could be a ton of objects that are very valuable and we might not know it. Additionally, moves to storage often count as half days of work which means that if we don't double book with another half day work, the movers won't be fully working for that day and we miss out on a potential full day of work.
What we do to make it safe – For the most part, we do our routine moving process and work to set up storage move dates to overlap to ensure that our customers are satisfied and our movers are taken care of.
Bulk Pickup and Furniture Removal
Bulk Pickup and furniture removal are often done when people are doing large-scale renovations and want to get rid of a lot of stuff. What will usually happen is that your cities zoning creates problems with long term curbside trash. So we can come pick up your bulky items to throw away.
Why it's risky – It's another half-day task that will often end up costing the business the profits of a full-day. Additionally, the furniture we are usually getting rid of has decayed and aged which makes it possible to jam your finger and/or be stabbed or poked by a loose nail.
How we effectively remove your furniture – The process is usually pretty simple. You set up the time and date and pay in advance, and we will be there to take the belongings. IF you want us to touch base, we can contact you. Otherwise, it's common for us to pick up the stuff and leave promptly.
Interwest Moving
With Interwest Moving, it is always the best time to move. Our experienced movers and our top-of-the-line trucks help provide a moving service that is unique and efficient no matter what the condition of the move is in. If you are ready to sit back and relax while we move your stuff for you, give us a call!