The weather is warming, snow is melting, and the weather of the outside world to be easier to deal with; spring is here. This change in the weather is the perfect time to take advantage of conducting your change and move. Spring is very popular for this exact reason. But after a cozy and lazy winter, you may need a little help in conducting this change. Here are some tips when it comes to conducting your move in the spring.
Get Started Early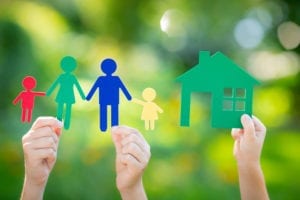 Moving to a new home is a big deal, and will require a lot of planning and preparation. With that in mind make sure you avoid the worry of not knowing if you can get the moving company you want by making sure you secure a reputable moving company early. Planning a move during a weekday may also help as most plan their moves during the weekend. If you have children than Spring Break may be ideal as well as it will improve with their integration into their new home and reduce the number of things you will have to do that day by not having to worry about them getting and being picked up from school.
Get it Cleaned
You may not be planning on taking everything with you to your new home, in that case, you can donate these belongings, try and sell them at a garage sale, or if you don't think anyone will want them to throw them out.
After moving to your new location make sure to give it a good, thorough cleaning. This will ensure you have a truly fresh start.
Here come the Pollen
With Spring comes the inevitable arrival of everyone's favorite eye and nose irritant, pollen. Pollen can seriously mess up your plans for a successful move day, either by covering and contaminating your stuff and negatively affecting the health and comfort of those partaking in the move. Make sure to monitor what the pollen count will be for that day in case allergy medication is needed.
Understand the Weather
The weather of spring can be quite odd, but still pretty easy to understand when these changes will occur. Expect chilly mornings and possible afternoon showers. In the same vein as monitoring the pollen count, make sure you are up to date with knowing the weather for that day.
InterWest Moving
With InterWest Moving, it is always the best time to move. Our experienced moving consultation and our top-of-the-line trucks help provide a moving service that is unique and efficient no matter what the condition of the move is.