Tips for When You're Moving Homes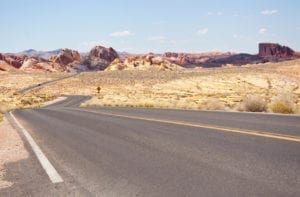 Dress Appropriately – We recommend wearing good sneakers, shorts, and a t-shirt. It doesn't hurt to wear a nice pair of reinforced boots as well, especially if you are moving heavier objects such as pianos.
Heavy in Small Boxes –If you have heavy objects like big books or weights, they need to go in small boxes that are comfortable. You are going to be pressing a lot of cardboard against your body, and you want very little pressure on your skin. However, you want to be able to hold the weight close to you. Otherwise, you risk injury.
Light in Big Boxes – If you have light objects, stuff as many of the correctly organized objects in a big box. The weight will be fine, and you can always scoot it along the floor if it gets to be too heavy.
Label Clearly – Markers, masking tape, an actual label maker, whatever you need to do to make each box as clear as possible, do it. If you want to go an extra mile, create an itemized list for each box so if you need to grab something specific, you can at any time. We encourage names and numbers; nobody wants to end up with ten boxes labeled "Clothes."
Separate Delicates – If you have valuables or antiques, separate them. Get them far away from everything else; you want them to look awkward. They will look awkward because you don't want people to handle them without asking first. That way they require the special attention they deserve solely because they are standing out.
Play Good Music – Moving can be agonizing at times. People want to move fast and get a lot of work done. If you can play good music so that people are happy and energetic while moving, then you are making an enjoyable move happen.
InterWest Moving & Storage
With InterWest Moving & Storage, it is always the best time to move. Our experienced movers and our top-of-the-line trucks help provide a moving service that is unique and efficient no matter what the condition of the move is in. If you are ready to sit back and relax while we move your stuff for you, give us a call!