The Top Five Cities to Move to!
When you are seeking moving services in the Intermountain West, you go with Interwest. But when you are looking to move out of the area, you can also use us too. We believe we know moving and people and we believe these are the top five cities to move to the outside of our neck of the woods.
Where to Move in the US
Portland – With a transportation system that rivals New York's extremely well-maintained subways, Portland is a must live in place for people who don't like driving. Besides that, it is ranked 2 for food enthusiasts, and 2nd in fiscal conservation. It's a high quality-of-life location.
San Diego – There is always something to do in San Diego. 200 Museums, countless bars, and world-class restaurants and it's mountain/coast combination make it great for outdoor enthusiasts. With real estate and high taxes being the only deterrent from living here, it's not surprising why so many people live here.
Austin – This city is on the top of the list and most lists because it has low unemployment, several colleges and universities, and a lot of open space for development and growth in the region. Did we mention that it is also the live music capital of the world? That doesn't hurt.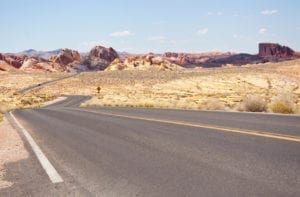 San Francisco – San Francisco is a difficult place to live in, but everyone who does is extremely happy. With over 800,000 people living there and 7 million in the surrounding area, this place is packed and expensive. With an average income of $75,000 a year, you get every cent you pay for when you step outside.
Omaha – Omaha is one of the coolest places to live and also arguably the best bang for your buck if the quality of life is what you're looking for. With an impossibly low unemployment rate of just 4.7% and an average rent cost of $716 a month, it's no wonder why people are flocking to this town.
Interwest Moving
With Interwest Moving, it is always the best time to move. Our experienced movers and our top-of-the-line trucks help provide a moving service that is unique and efficient no matter what the condition of the move is in. If you are ready to sit back and relax while we move your stuff for you, give us a call!