When it comes to moving, no one wants to leave behind those things they value. To get around this, most people create a kind of moving checklist to rest assured that they will not forget anything behind; but what about those things you are not sure you will be able to take but still want to? This question can be found in connection with one's houseplants, as they are fragile things that need special care to transport. With that in mind, most think that they will have to leave their plants behind, lest they accidentally lead to the plant's demise. But not to worry, as we have some tips when moving your plants to a new home so they will make the trip.
When they Can Not Come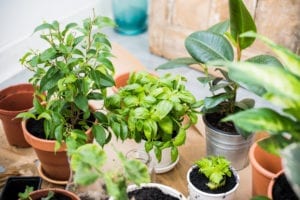 Though this article is all about bringing them with you, there are some sometimes when a plant cannot come with you. This will most often occur when it comes to moving to another state, or country, as the introduction of these plants could mess up the established ecosystem of the location.
In the same vein, make sure the location you are moving to, i.e., apartment complex allows for plants to be housed there. Though you may get away with a small potted plant, or two, larger plants may present an issue.
Hired Movers
It is essential to find out if the moving company you have hired covers damages to plants; most companies will not, due to the fragility of plants.
Doing It Yourself
If it comes down to it that you have to move the plants yourself, there are a few steps to take to make it successful.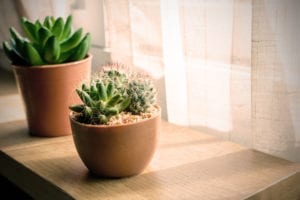 – Line some sturdy boxes with plastic.
– Place plant inside.
– Line the interior with cushioning to keep the pot from breaking, and to help reduce the chance of it tipping over.
– Position in the backseat, and make sure it is sturdy.
– Tall plants: Wrap in plastic to protect them from damage during the move.
Interwest Moving
With Interwest Moving, it is always the best time to move. Our experienced moving consultation and our top-of-the-line trucks help provide a moving service that is unique and efficient no matter what the condition of the move is in. If you are ready to sit back and relax while we move your stuff for you, give us a call!