Choosing the right storage unit is not as easy as making a phone call and showing a credit card. Selecting a storage space can be determined based off a couple of components, and when they are smoothened out, it's a great idea to have one. Storage space can have multiple purposes but when you're moving is when you may need it and appreciate it the most.
Location
When investigating storage units in your area, be aware of the surroundings, the neighborhood, and climate. The items you put into the unit may be collectibles you've acquired from over the years or random items that don't have a place in your home.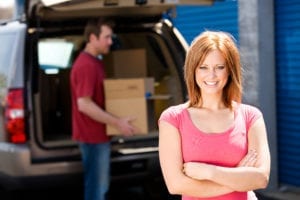 Whatever occupies the space, you should pay attention to the buildings and businesses that are around the Belgrade storage company. You don't want anything internally or externally to interfere with your possessions. Climate could also have an impact on the unit. If you live in a state with drastic changes in weather, it will be in your best interest to invest in a storage unit that is climate-controlled.
Including the possible crime in the area. Do your research before you let the storage owners rent the space to you. A high crime rate of break-ins and theft isn't a great sign as far as the safety of your stuff. The storage should have a security system and substantial gates along the parameters, but if thieves want your things, nothing is going to stand in their way. Keep these things in mind before you sign your name on the dotted line.
During the Moving Process
For local moves within the relative area of the previous home you resided in, a storage unit is an alternate space for your items to be held in until you take the jump. If you have valuable things that you cannot imagine parting with, maybe having all your belongings in transportation to the house isn't the best idea.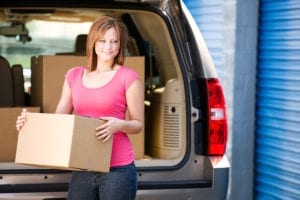 The owners are the only ones that have access to the unit unless an emergency occurs for whatever reason and the storage company needs access. The storage area should have a feature where you can drive up the front door and bring everything inside for the most comfortable access. Extended hours for access to your storage even after regular operating hours is an important aspect to note because if you accidentally packed away something of immediate necessity, you can easily access it whenever its convenient for you.
InterWest Moving and Storage
Let us be your destination for Idaho Falls, Bozeman, and Belgrade MT storage units when you're moving into your dream home. We offer a temporary storage option, climate-controlled units, and permanent storing so you know that you're covered when you work with us. Why wait? Get in touch with our movers for the professional moving & storage services in Belgrade.