There are times when you find yourself involved in a move, but cannot transport everything that you want to bring with you. This can be due to the size of the new location, that the place is not completed being prepared or constructed, but you need to clear out of your current abode anyways. In these cases, you may want to consider utilizing a warehouse utilizing warehouse storage service; but before you jump all into a warehouse storage location, you may want to consider a couple of things first.
Dock Doors
Look at the doors. Get a sense of their size, the type, the number and location of the entries. These will determine the efficiency at which you will be able to transport your goods, too and from, the site.
Location and Accessibility
Accessibility from freeways is essential, as closer proximity will allow for a more comfortable time regarding picking up and dropping off of goods. The warehouse is closer to the freeway makes it easier for you when it comes to dropping off and picking up of your things.
Ceiling Height
This may sound silly, but it has to be taken into account. It must be appropriate for the commodities to be stored. If the ceiling is too high it can increase the cost of real estate, taxes, utilities, etc., this, in turn, will increase the overall price in renting out space in a warehouse.
Price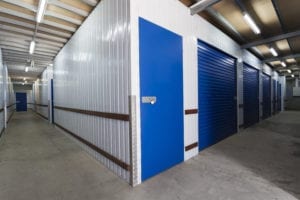 Make sure that the offering price established for the warehouse matches the current market price of it. Do not let the warehouse owner have the ability to take advantage of you.
InterWest Moving
On top of being a premier moving company, Interwest also offers warehouse storing services. Our Belgrade MT storage, Bozeman Storage, and Idaho Falls StorageServices Include:
Full-Service Storage
Permanent Storage
Storage in Transit (Temporary Storage)
Self Storage (Idaho Falls Location)
Military Storage (Idaho Falls Location)
Special Products Storage (Over 100,000 Square Feet)
Indoor Climate-Controlled Storage